Woman Weaving Basket
Welcome to Prayer Closet Images the place that you can view the images of the Artist Joan Dance while perusing the articles that depict the building of the House of God. On today, we have for your viewing pleasure the image "Woman Weaving Basket". In the image we see a woman in the act of weaving a basket. She seems intent on her task of weaving the basket from scratch. Her talent is used in this act and she does her job better that most, but someone somewhere does this job just as well, but it is not exactly the same as the job that she does. This is her talent that she is working on and it is a great talent indeed. Her hands weave the straw into the shape of a basket in a perfect manner. She has had trials and tribulations that have led her to perfection in the thing that she does. The finished article emerges and when viewed the viewers exclaim that nobody does it better.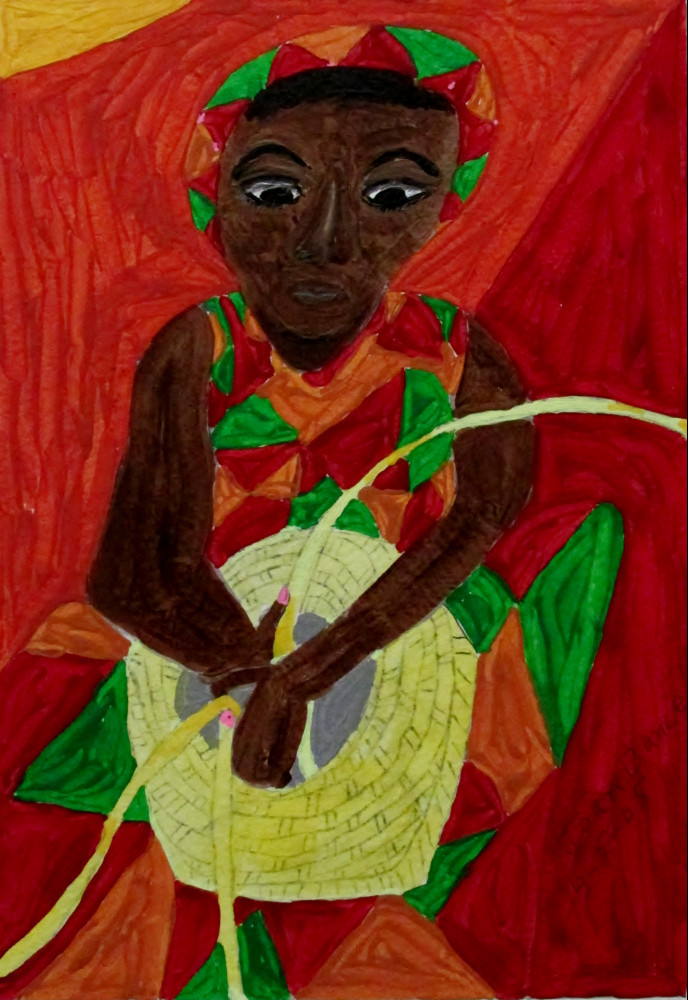 We all have our specific Talents
Each of us have that specific God-given talent that is used for making us a living. We excel at the thing that seems to come naturally for us. We are to not waste our talent but we are to use our specific talent that the Good Lord has given us to earn our living. It has been said that if we don't use our talent then we will lose our talent.
Our Talents Can Support Us
We can use our talents for our support and we can do quite nicely with three articles written per week about the things that we love to do. I want to ask you to give me feedback on the nitch that you are an expert on. I also want to ask that you share this article with anyone that you think needs to read this information.
Our Talents Become Our Niches
The employment of our specific talent becomes the things that we are excellent at. Our talent becomes our nitches. The niche that the talents turn into will be a shining example of a can do attitude. When we will have created our very own niche we will be able to use that self created niche for our own enjoyment.
We Can Live From Our Talent Niches
We can make a good living from the things that we are good at. You only have to write a few articles per week of the things that are dear to you and just like that you have a following of like- minded people that are already out there in the world waiting on your reports of the thing that they like as well. Before you know it you will have compiled a collection of articles that will attract a following and begin a stream of income that will grow to a gush and then a river of income that will sustain you through this life.
Our Talent Niches are Displayed on Our Free Website
We display our talents on our website and that is the way that all the world sees the things that we do. People that like the same things that we like see what we have written then they come back to read more of the same. The people that like to read about the things that we write about have money and they will sometimes spend some of that money on our site. They spend some of their money on our sites then we receive a portion of that spending. That happens and we make money even while we are asleep.
Now is the time to create the perfect thing that we are to do with our talents. Create the talent niche and create your very own website to display all the information. Go to the sign-up place and sign up for your very own talent niche.